Same Day Crowns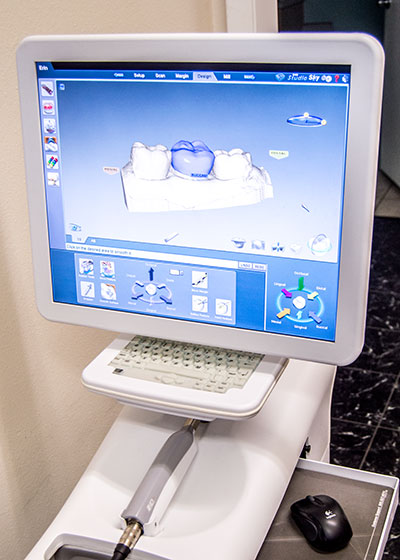 At Cedar Pearl Dentistry, we know your life is hectic! That's why we offer you the option of a same day crown made here in our office utilizing the state of the art E4d system. We also work closely with a lab Dr. Roy has trusted for over 20 years if your schedule does not allow time for a same day crown.
The E4D system is a CAD/CAM system that is revolutionizing modern dentistry. Same-day crowns, inlays, onlays, and veneers provide a tremendous convenience for patients.
The laser scanner, modeling software, and a mill that we use are all designed, manufactured, and supported in the United States to provide patients with the ultimate experience in modern dentistry.